No, not the old school kind that we angsted over in school. And the client doesn't need to get their parent to sign it either. This report presents a consolidated view of your client's overall risk score based on the scans that have been performed, along with simple charts to show the problem areas. Each problem area represents an opportunity for you to present a proposed solution and pitch your services.  
The purpose of this report is for you to present a total view to use as a "discussion document" in conversations with your customer about the specific risk areas you found, what they mean, and how you can help.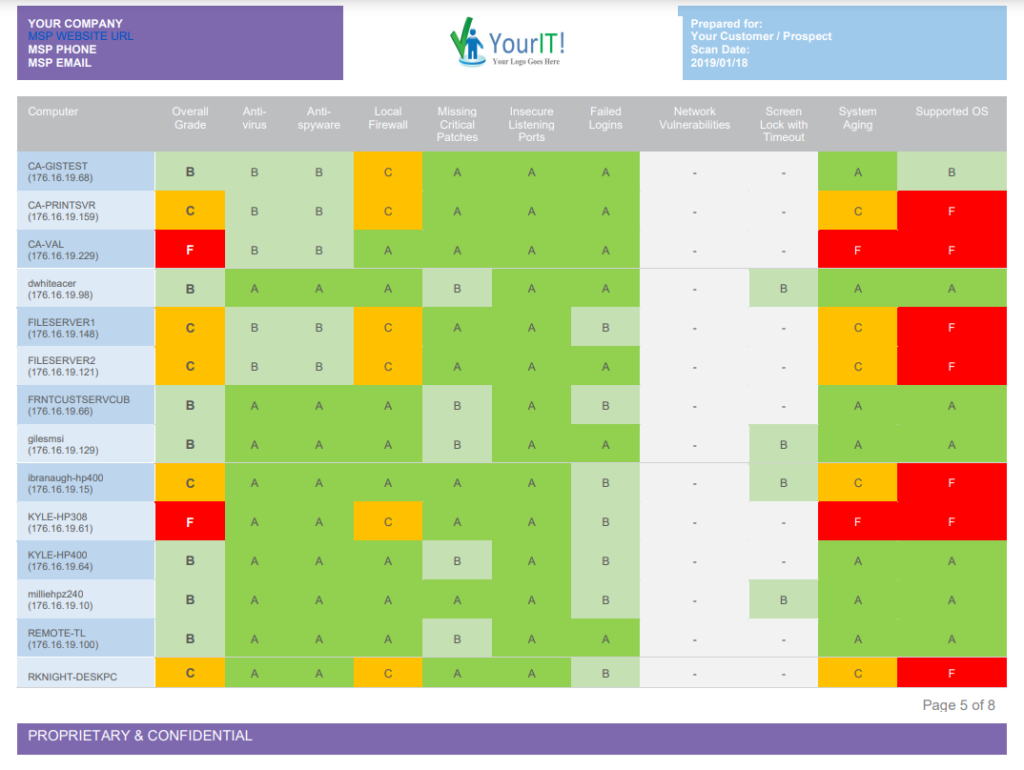 Devices discovered on the network are assigned an overall score, as well as a specific score for each of the assessment categories detailed below. The scores are represented as color-coded letter grades ('A' through 'F'). Where there is not enough information to determine a grade, a gray box with a dash '-' appears. The rubric at the end of this report lists the criteria used to determine the grade for each category. 
All Network Detective Pro reports are fully brandable.  You can pick from several different report style templates, change the colors to match your corporate style, select from a large library of stock images for your report covers or upload your own, and even edit the documents. If you want to pull out just a specific chart or report section, they are all in standard MS Word format, so you can copy and paste any items into other documents. 
Network Detective Pro is a completely agentless solution with the ideal network discovery stack. Get a demo today to learn more about how you can keep networks and users better protected, whether you're an IT professional or MSP.